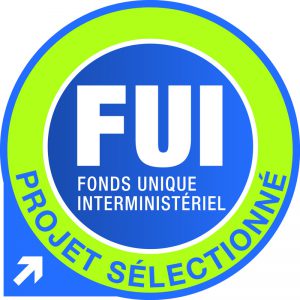 PRESENTATION OF THE Single Interdepartmental Fund
The Single Interdepartmental Fund (FUI – Fond Unique Interministériel) is a joint project of several organizations seeking financial support for a Research and Development project.
Following a specific call for I-TECH MOULD project launched at European level, we have joined several organizations or companies:
Technical schools
Industrial
Competitive clusters
The challenge was to obtain a subsidy granted by Europe which would make it possible to finance so-called collaborative development projects in order to pool research and multiply the results.
Our core business has been I TECH MOULD, an innovative technology for the development of thermally optimized molds for plastic injection molding, composite forming and die casting. The goal is to obtain more specific and less standard molds in order to meet the increasingly special requests of our customers.
The objective of this work was partly to be able to integrate the Conformal Cooling process during the casting phase of the mold.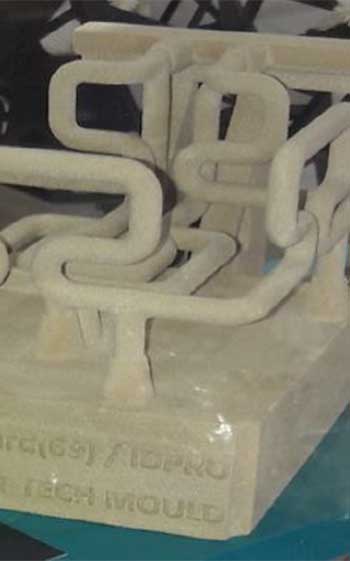 BUT WHAT IS CONFORMAL COOLING?
This is a technique that can target hot spots when making a part to better work. It's essential in the creation of specific forms since it allows to model the different parts separately and no longer to treat them in their entirety.
A process that offers indisputable advantages for plastic injection and zinc alloy for die casting:
Greater profitability
Greater freedom in the manufacture of unique plastic parts
Time saving
Better quality rendering
With the I-Tech mold, the Conformal Cooling will be further optimized because the cooling channels will be directly integrated at the moment of casting of the alloy of the tooling.
State-of-the-Art technology complements the metal additive manufacturing technologies and allows the evaluation of conditions and viability on larger tools.
THE SUFFERING FOR FPSA
This specific call for I-TECH MOULD project started in 2014 and 4 years of intensive work allowed us to make spectacular progress in 2018:
More advanced optimization in mold construction and reduced production orders ranging from 10 to 20% for the die casting and from 20 to 30% for the plastic injection.
A diversification of alloys that can be used for molds with the I TECH MOLD process that provides specific cooling channels through conformal cooling. This allows the manufacture of customized parts for clients and a better surface finish.
An evolution of our businesses and the qualification of our staff specializing in the plastics industry: increased skills and gain in competitiveness with the objective of competing on low-cost manufacturing
Our French company has managed to make the most of this Single Interdepartmental Fund (FUI AAP 18 - ITECH MOLD). These 48 months of exchanges with our partners have been a success both technically and humanly. FPSA is proud to provide its customers and its entire staff with these great technical advances.