Our expertise
Our study department and our innovation cell allow us to help you evaluate the feasibility of a project and develop it. FPSA will accompany you through every step of developing your product : from its INITIAL DESIGN to its INDUSTRIALIZATION.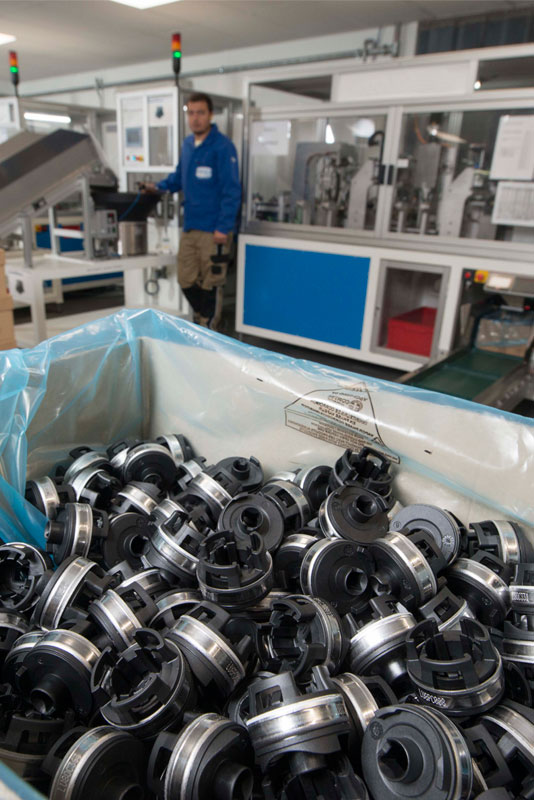 Our equipment
Production

Plastics Workshop

1 bi-material injection molding machine, 200 T (other capacities in course of acquisition)
22 injection molding machines from 50 to 500 T for French production
32 injection molding machines from 50 to 380 T for Romanian production

Foundry Workshop

6 injection molding machines from 20 to 125 T for French production

Quality

Metrology

3D Machine
3D Video vision smartscope
Control methods management

Research and development

FPSA is a team of specialists in Foundry and Plastic injection, with a study office composed of :

2 Project managers
A CAD designer (Computer Assisted Design on CATIA V5)
An expert injection Tooling
An industrialization and process manager
A designer for our robotic grip hands
A 100% integrated metrology management system
A Regulatory Affairs division

Workshops

A tool maintenance workshop

An assembly workshop (Romania)

An assembly workshop (Romania)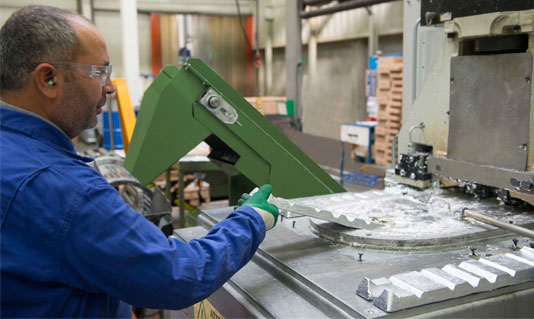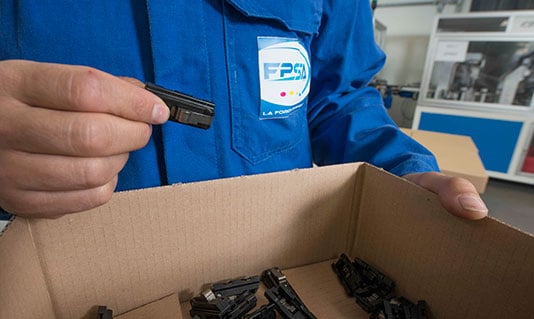 Our areas of production
PRESSURE FOUNDRY OF ZINC ALLOYS (ZAMAK)
Used in many industries, pressure foundry of zinc alloys, also called Zamak , is ideal for obtaining thin dimensions and/or complex shapes.
Zamak is composed of zinc and:
Advantages of Zamak
High productivity tooling, very durable over time
Low maintenance costs – precise tolerances (Shrinkage of 1/1000)
Reduced cycle time
Resistance to corrosion
Excellent mechanical properties
High performance electromagnetic protection
PLASTIC TRANSFORMATION USING THERMOPLASTIC INJECTION
Plastic transformation by injecting is ideal for obtaining finished parts of complex shapes, and weights ranging from a few grams to several kilograms, in one single operation.
The injection process also allows for the production of several parts at the same time, inside the same injection tool. It is also ideal for developing and producing a part composed of several materials.
Advantages of thermoplastic injection
High productivity tooling, very durable over time
Allows for a gain of weight for your parts
Design of parts with complex shapes
A part is finalized when it exits the mold, with no need for retouching/reworking
Possibility to inject using bio-sourced or biodegradable materials
Excellent mechanical properties
Our associated services
OBJECTIVES
To allow you to maximize the manufacture of your product and guarantee its cost-effectiveness in production.
To achieve gains in productivity, but also provide you with a complete industrial solution.
To provide you with dedicated teams, organized into specific project groups for the design of your products.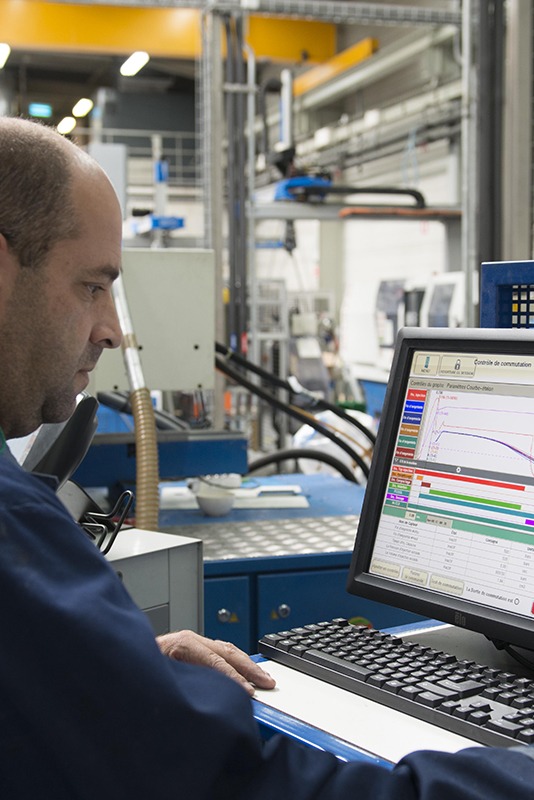 Multiple services, but always one single contact : Save time, and let FPSA take care of everything !
Construction of tooling
Tooling is designed to obtain maximum efficiency in terms of cycle time and maximum reliability in mass production.
We keep up a panel of local toolmakers with high performance in terms of quality, costs and delivery times, and can offer you tooling that is Made in France. Inversely, FPSA is also able to suggest low-cost solutions.
Finishing and finalizing parts
DEBURRING PROCESS



Surface finishing: This process consists of deburring and polishing the surface of metallic parts. The parts are placed inside a chamber, along with a deburring or polishing medium, water and an additive. Rotation or vibration produces an abrasion over the surface and over any sharp edges on the parts.
Shot blasting: This operation subjects metallic parts to repeated hammering of abrasive grains propelled at high speed using compressed air or centrifugal force.
Thermal deburring: This operation uses combustion to remove excess material, burrs, which have formed during the production of a part.




SURFACE TREATMENT FOR PROTECTION OR DECORATION



All types of treatment on steel parts by electrolytic deposition or by surface chemical transformation (nickel plating, galvanizing, painting, chrome plating, electro-zincing)




MARKING





ASSEMBLY AND FINISHING



Assembly of complete product and packaging

Assembly and 100% quality control of parts, using automated special machines

Assembly at the exit of injection press, with 100% quality control

Finishing by threading, machining, boring on zamak parts
Packing and Packaging
With reliable partners and valuable experience, FPSA can accompany you in the production of your product packing and packaging :
Cardboard boxes
Window-display boxes
Boxes made of PET-PP or other material
Operating instructions