Considered THE reference of the global gathering of the plastics and rubber trades, K 2019 was held from 16 to 23 October in Dusseldorf, Germany.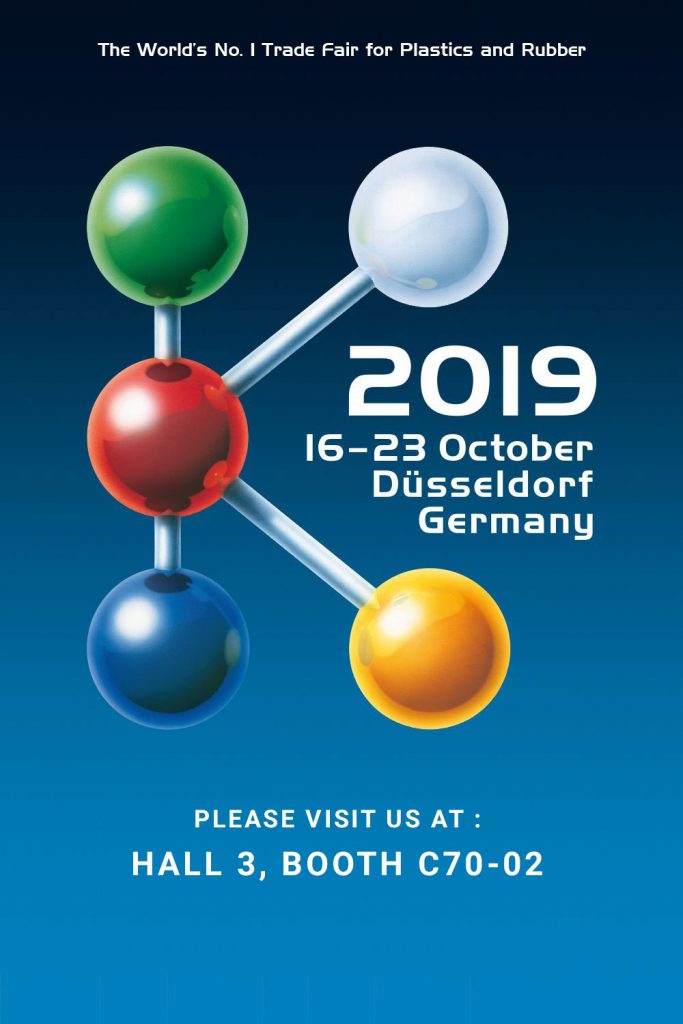 3000 exhibitors from around the world exchanged and communicated their know-how with their customers and partners.
Was represented the professions resulting:
Raw materials and auxiliaries
Machinery and equipment
Semi-finished products, plastic technical parts
Services and R&D
Present on the Business France stand (Hall 3 - Booth C70-02), FPSA was represented by our German sales representative, Mr. Markus REULAND, who will be able to welcome you and present you our services.
Markus met with customers and prospects to get to know them better and targeted their plastic injection needs for the Zinc Alloy (Zamak) industry or die-casting.
The members of Business France took over in his absence. This organization supports French companies for their export development. It promotes business relations in order to open up new opportunities at the international level. It helps us to target new markets. An opportunity for FPSA to increase its presence outside our borders with the support of this important partner.
Our business has an impact with business lines of weight:
FPSA found its place on this prestigious show and our quality commitment was only strengthened.
OUR COMMITMENTS ON K 2019
Committed just as we are to sustainable development, which was the theme of this year's edition, K 2019 was more about the theme of circular economy than ever before.
What is behind these terms of circular economy in the field of plastics?
As everyone knows, the plastic raw material has become the element to banish if we want to preserve the planet. However, the production of plastic has increased considerably for decades leading to countless waste, the basis of this global pollution.
Professionals have looked into the subject to find a solution to this problem. Making a product made of recyclable plastic and reusable almost to infinity is the solution to adopt. This is called the circular economy. This works with the majority of plastic materials and of course benefits from considerable waste reduction.
We also know that the excessive use of our resources is a brake on economic activity and that nothing is inexhaustible. It is therefore necessary that everyone plays the game and that the recycling circuit is perfectly controlled.
We, professionals in the plastics industry, make every effort to integrate perfectly into this new economy. Many countries are also involved in this process: European countries, China, India, Indonesia, Nigeria - to name but a few - have taken on the magnitude of this global emergency.
That's why we were there from 16 to 23 October at the K 2019 exhibition.
Of course to talk business with you, but also to defend the values we share with our colleagues.
We were happy to participate together in tomorrow's market.